During last winter, I have been very busy with the process of buying a second home in France. For several years, this was in the making and last November, the decision was made to acquire an old farm in the department Haute-Marne, about midway between Nancy and Dijon (grid square JN27).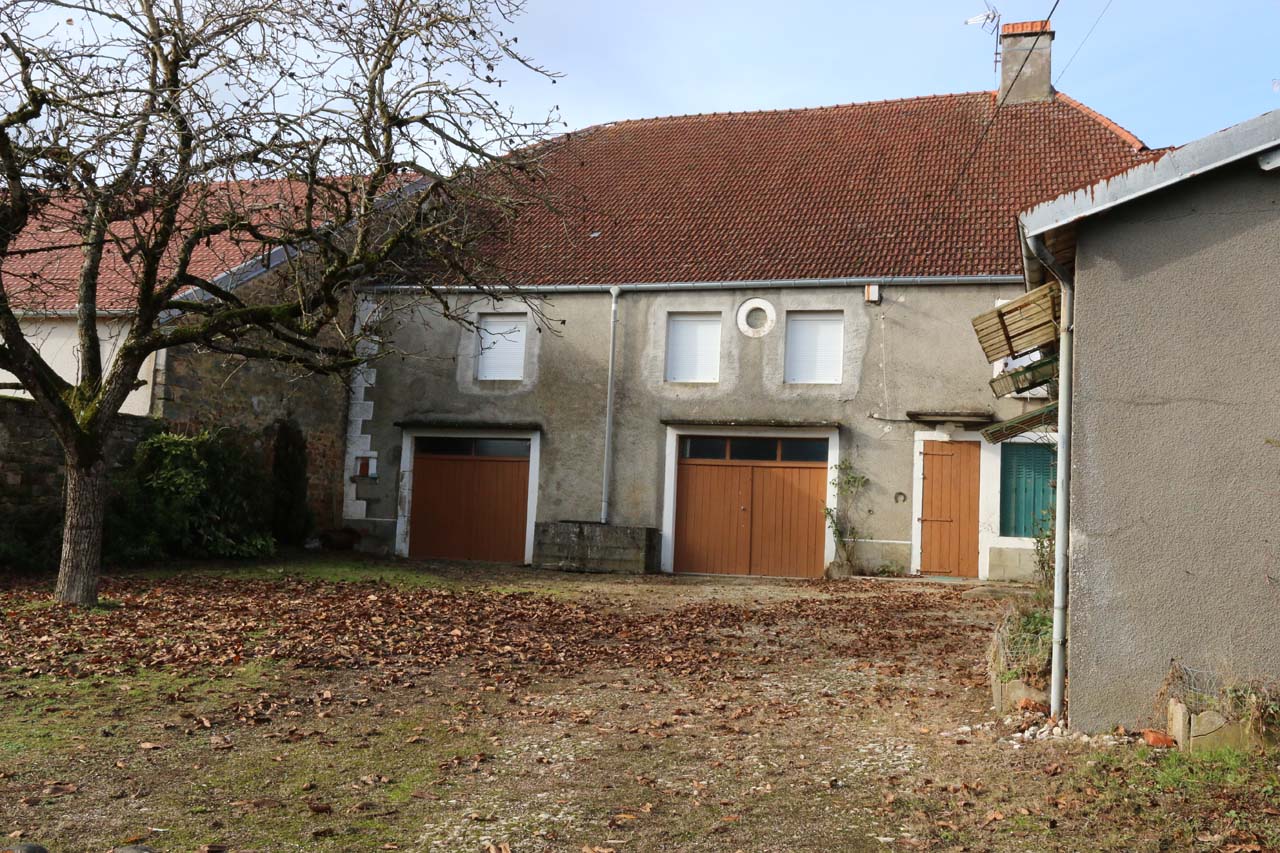 From my home in The Netherlands, it is about 5 hours of driving and that was one of the reasons to select this area. Because I still have to work, the time to travel was taken into account. The retirement age is over 67 now, thanks to the fools who call themselves government, but do not govern at all. I remember a statement of Alan Greenspan, the Chair of the Federal Reserve to a US senate committee, years ago. He said that Demography is one of the simplest sciences. If you track births and deaths, one can predict the composition of the population within a few percent, assuming no major disruption, like disasters of mass migration. He warned that the costs would rise significantly because of the mountain of retirees that was nearing and would pose a very serious problem.
I remember a Dutch secretary saying that tax measures were necessary to solve that potential problem, but all was under control and problems were solved. Retirement age was 65.
About 10 years or so later, the retirement age was increased and in my case, it is said to be 67 and three months, but seeing is believing. The result is that the thieves took over 2 years of pension from me and that I have to continue working. Nothing wrong with working, but the body erosion does not pause for two years…
Natural gas: abundant?
In The Netherlands, many problems are to be faced. When I was a boy, a large natural gas reserve was discovered and soon, a distribution system was constructed and advertisements were seen, that promoted the usage of it. It was cheap, abundant and said to last forever. About half of the returns went into the pockets of private companies, who were co-owner of a national company, along with the state. Had we used the gas for ourselves, we could have kept using it for centuries. But soon, sale of gas started to foreign countries. Money won from common sense (as it always does).
The result is that the government announced that the gas distribution system will be shut off in the near future and households have to seek alternative options. At the same time, the climate discussion is at full steam, so we have to consider heat pumps or the like, which will require huge investments.
For me, it was apparent that I do not want that crap. Let me be clear about one thing: we should care for our environment and stop plundering it. But instead, governments propose "measures" that will not be effective whatsoever. What helps, is reduction.
History shows the way
The farm in France was built about 200 years ago. At the time, villages were almost self supporting. Most was around the corner and transport was mainly by horse and cart. Two or three families lived in the house and during the winter, the concept was to concentrate life to one room.
When I was young, my grandmother lived in a large village house, but she had a small living room with a stove and I also remember the cupboard bed. At the time, this was not uncommon in older houses in rural areas. The energy consumption was much less than we are used to now. We want to heat the entire house and also use a massive amount of electricity.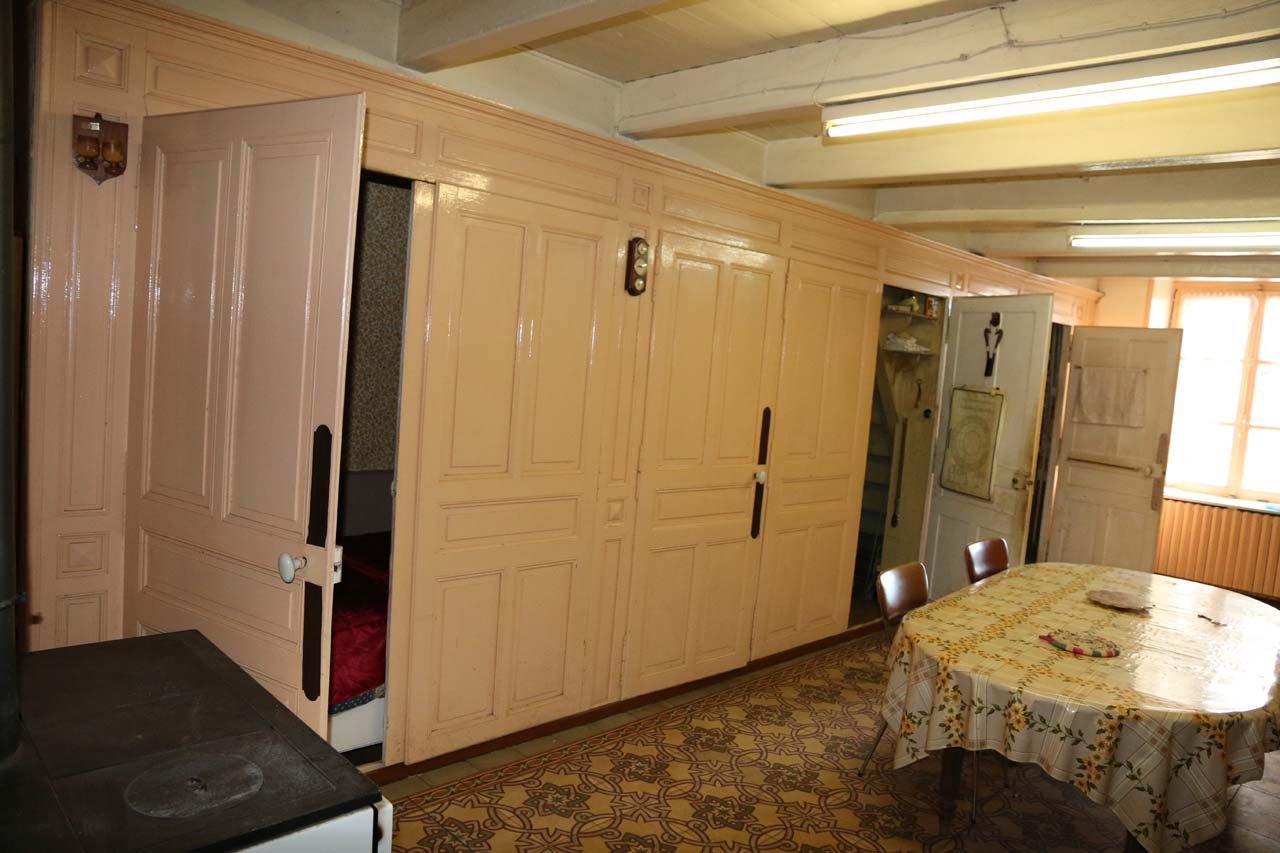 In France, the house has a sort of kitchen annex living room, with a stove and a cupboard bed. A couple of logs do the trick for a considerable amount of time. During some cold days in March and April with nighttime temperatures near freezing, about ten logs of wood were enough to keep the stove going for a day, raising the room temperature to about 20 Celsius.
Radio experiments
Behind the house, a terrain of about 4000 square metres extends to a little stream, which is about 175 metres from the house. The terrain descends towards the stream. The village is nearly 400 metres above sea level, on top of a ridge, resulting in a good take-off in most  directions.
Initial tests with a random wire showed that the location is excellent. The descending terrain seems to enhance the signals. On 40 metres, stations from the USA were incredibly strong and I was simply amazed by signals from ZL via long path. I never heard S9+ signals on 40 metres from ZL. I called and broke a European pile-up with only 100 Watts and an improvised antenna. Got an S9 report. Incredible.
The attic is extremely large and indoor antennas easily fit in. Last time I was there, I was able to put a doublet with 2 legs of 15 metres inside the house.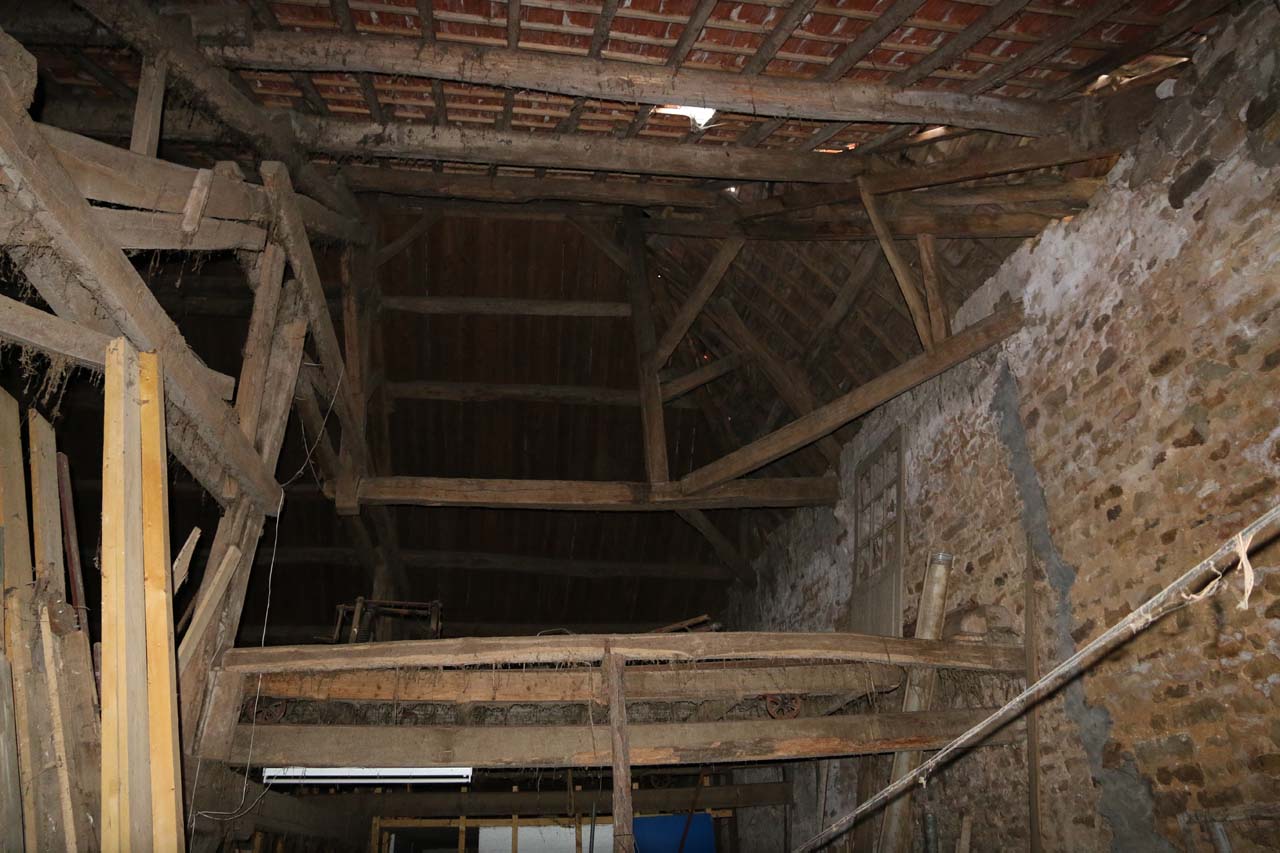 The noise level is considerably lower than at home. The difference is in the tune of 20 dB. A quick and dirty Beverage antenna showed that there is room for improvement. So there is a lot in stake, but having so much to do about the house, radio activity will be limited.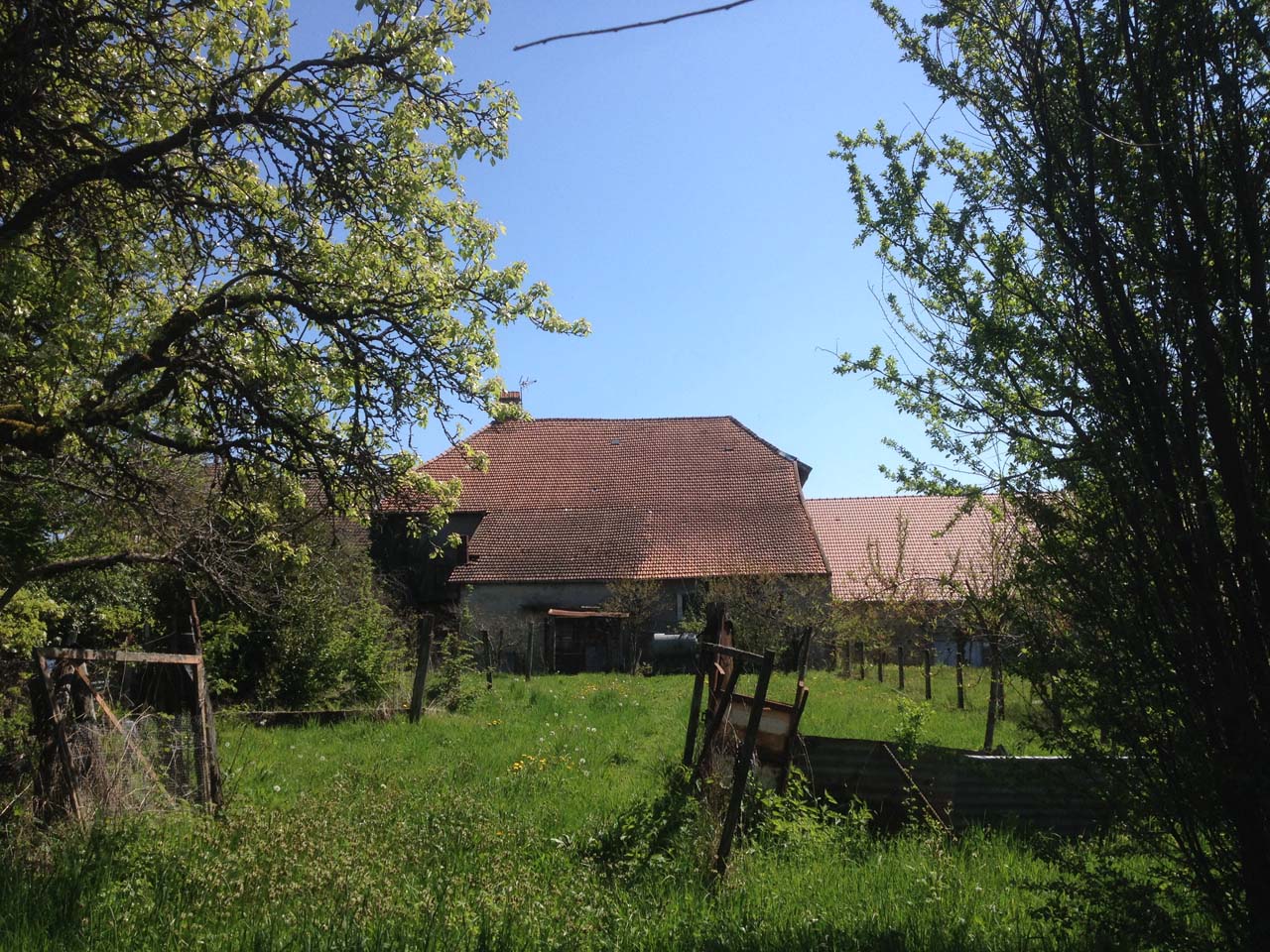 As you can see on the picture, the house is very old and needs a lot of repair work and improvements. The first phase is to clean it, because it was extremely dirty. I cannot believe that people can live in such a mess. I will not be bored and exactly that was part of the plan. Having passed 60, one needs to stay physically active and having years of work to do, I will not get finished during my lifetime

I will try to keep you updated!